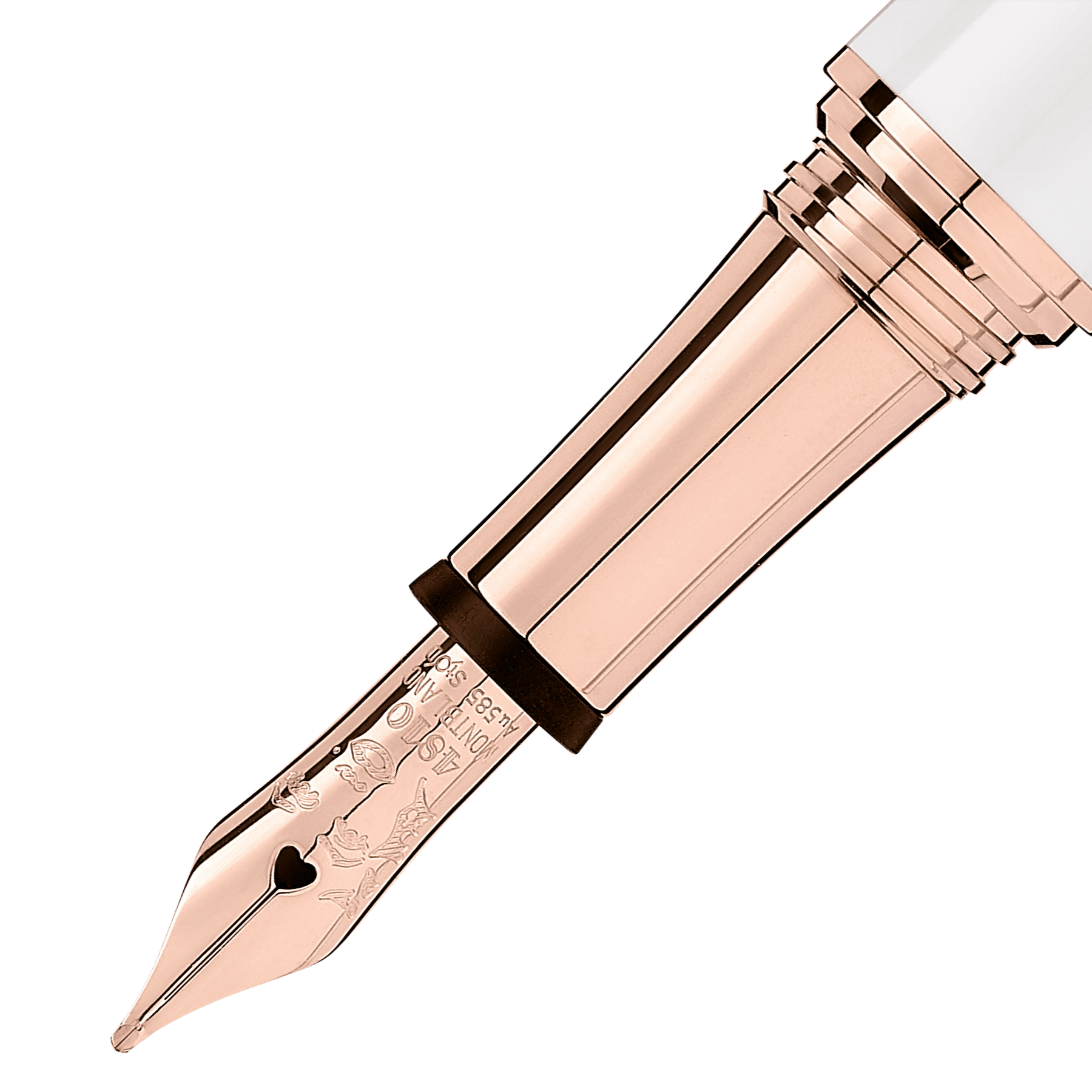 Muses Marilyn Monroe Special Edition Pearl Fountain Pen
Marilyn Monroe (1926 – 1962) has become an American cultural icon, celebrated by many the world over. The actress was a prodigy of Lee Strasberg and one of the most popular sex symbols of the 1950s. To this day she continues to inspire women all around the globe ensuring her status as a culture and style icon. The design of the Muses Marilyn Monroe was inspired by the iconic Ferragamo high heels that Marilyn wore, reflecting her femininity and sensuality. The color of the writing instrument refers to the iconic white dress that she famously wore in the film "The Seven Year Itch". The shape of the clip with pearl recalls her jewelry and love of pearls.
Shippings delivery time: 24 hours from placing the order during the week from Monday to Friday. If the order is placed on Friday, please specify if you want delivery on Saturday. For orders placed on weekends, the delivery time is 48 hours.
Returns: Montblanc Romania guarantees a full refund on uncustomized items that were recieved within 14 calendar days from the date that they were recieved, provided that all products are returned in the same condition as they were received. This means that the products must not have been damaged, altered, or any label on the product must be intact. The warranty certificate must also be returned. The shipping cost is not refundable. Consumables and products that have been customized cannot be returned: writing instruments that have been engraved and / or leather goods that have been embossed on request and with the written consent of the customer.