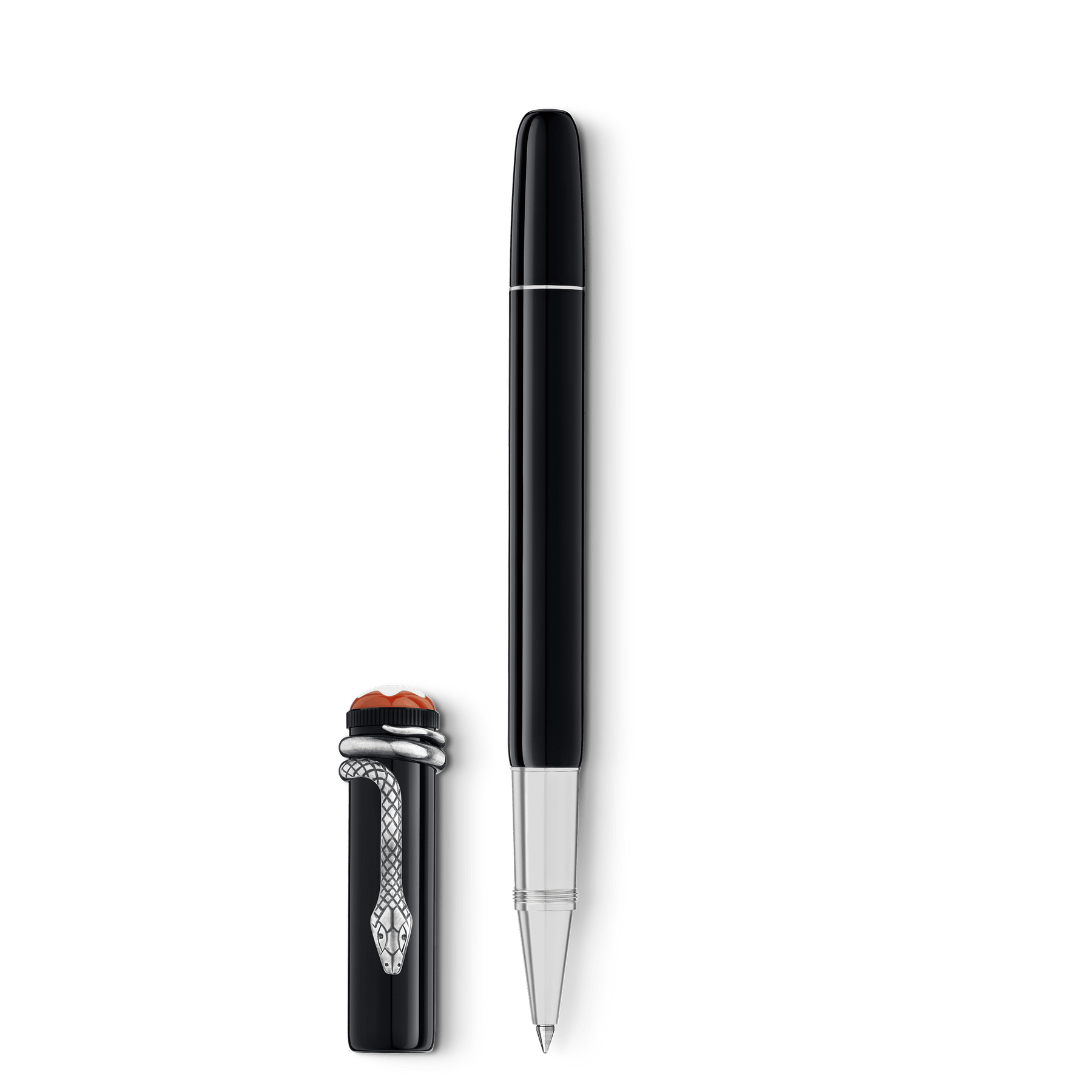 Montblanc Heritage Collection Rouge et Noir Special Edition Rollerball
When it was developed in 1906, the 'Rouge et Noir' fountain pen was considered an outstanding technical achievement, ensuring simple operation without the need for dipping the nib into an inkwell. The Heritage Collection Rouge et Noir celebrates the 110-year-old pioneering spirit of Montblanc. Reinterpreting the legendary writing instrument, it features a longer, slimmer silhouette and craftsmanship refined over generations. Snake Clip in vintage look with matching fittings. The clip is made by a stamping and winding process in a special alloy metal, and is aged by a unique galvanic and stripping process.
Shippings delivery time: 24 hours from placing the order during the week from Monday to Friday. If the order is placed on Friday, please specify if you want delivery on Saturday. For orders placed on weekends, the delivery time is 48 hours.
Returns: Montblanc Romania guarantees a full refund on uncustomized items that were recieved within 14 calendar days from the date that they were recieved, provided that all products are returned in the same condition as they were received. This means that the products must not have been damaged, altered, or any label on the product must be intact. The warranty certificate must also be returned. The shipping cost is not refundable. Consumables and products that have been customized cannot be returned: writing instruments that have been engraved and / or leather goods that have been embossed on request and with the written consent of the customer.